Why do you need a DOT Exam?
It is mandated by federal guidelines that every commercial driver passes the DOT physical exam. The purpose of this test is to check whether a potential driver is fit to drive safely at the present time as well as in the foreseeable future. Passing the exam successfully usually means you only have to take the exam in 24 months time, although in some instances this period might be shortened in the case that serious health issues could arise in the future.
HOW MUCH IS THE EXAM?
The DOT Physical is $100.00
This includes medical examination and laminated medical card.
Payment Methods
- Cash
- Credit payments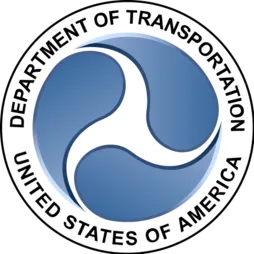 Information on DOT Exam
The Federal Motor Carrier Safety Administration (FMCSA), a division of the Department of Transportation (DOT), is charged with improving the safety of commercial motor vehicles and their operators. To this end, the FMCSA requires Commercial Motor Vehicle (CMV) drivers to have a physical exam, commonly referred to as a DOT exam, to ensure they are healthy enough to safely perform the job. As of May 2014 new regulations require that the exam be performed by a Certified Medical Examiner who is listed in the National Registry of Certified Medical Examiners.
ABOUT THE DOT PHYSICAL EXAM
Neuromechanical Pain Management Associates issues a Medical Examiners' Certificates as convenient wallet-size cards that can also be laminated for durability if the driver prefers. A chronic medical condition will not automatically disqualify a driver, especially if the problem is being properly controlled and monitored by a health care provider. Some examples of conditions that need to be properly addressed in order not to cause disqualification include:

Vision impairment (that can be corrected with proper lenses);

Diabetes (not insulin dependent);

Heart issues (past heart attack(s), stent(s), arrhythmia, etc);

Sleep apnea; and

Mental health issues (depression, panic, anxiety, etc.). To help facilitate successful outcomes, drivers should make sure they bring any relevant medical devices (eyeglasses, hearing aids, etc) to their appointments. Drivers may need to secure additional records from their primary care physician or treating specialists in advance of a DOT visit to possibly avoid disqualification.
Neuromechanical Pain Management Medicl Examiners are Certified. Find our providers in the National Registry: https://nationalregistry.fmcsa.dot.gov* |
Department of Transportation Requirements
Department of transportation Requirements to pass the physical for the CDL:

With or without vision corrections, each eye, as well as both eyes combined, need to have a 20/40 vision.

Must be capable of distinguishing colors found on traffic signals.

Hearing needs to be good enough to notice a forced whisper at a minimum distance of 5 feet.

Your bloodpressure must be under 160/100. Prescription medication may be used to control blood pressure.

An applicant can have diabetes which is controlled through diet or medication. Diabetes which is controlled through insulin injections is not permitted

The maximum level of blood sugar an applicant is allowed to have is 200.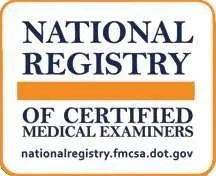 We are proud to announce….
Neuromechanical Pain Management Associates is proud to announce that as of September 2015 we will be certified by the department of Transportation to perform (DOT) Physicals.
We are pleased to offer certified medical examinations meeting all requirements of the Federal Motor Carriers Safety Administration. We offer a convenient location, easy access, prompt appointments and quick turn-around time. We'll get back on the road.
If you are a business with more than 10 employees, ask our office about special group pricing.
How to prepare for your examination:
In order to optimize your ability to get appropriately certified, we have the following suggestions.
Be prepared to provide a urine sample

Make a list of all current prescription and nonprescription medications and supplements that you are currently taking

Refrain from tobacco, alcohol and any caffeinated beverages or substances for 4 hours prior to examination

Bring picture identification, payment, your current medical certificate (if this is a renewal), and the name and address of your employer
Walk-Ins are Welcomed and will be accommodated
To better accommodate you and for faster service we ask that you call us for an appointment.
Also note that if we can't accommodate you when you walk in we can hold a spot for you for 50% deposit of actual cost.
Neuromechanical Pain Management Associates
Where we love to serve more people and
Love to serve people more
Neuromechanical Pain Management Associates
(215) 547-6660